Create the next generation of comics
Create engaging motion comics and publish them online. It's fast, easy and affordable. Here's how.
Create motion comics
1. Click file_upload to upload PNG, JPEG or GIF comic panels.
2. Drag and drop the comic panels to create a sequence.
3. Click format_shapes to add a bubble.
4. Drag bubbles to position them.
5. Customize bubble, bubble tail and bubble text.
6. Click file_upload to upload an MP3 or OGG music file.
7. Set the music file as the background music.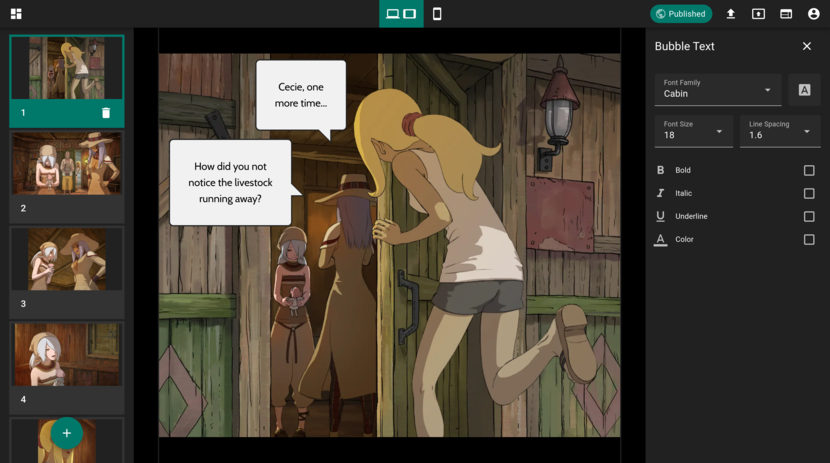 Organize motion comics
1. Click dashboard to access the dashboard from the editor.
2. Click add to create a motion comic.
3. Click edit to rename a motion comic.
4. Click delete to delete a motion comic.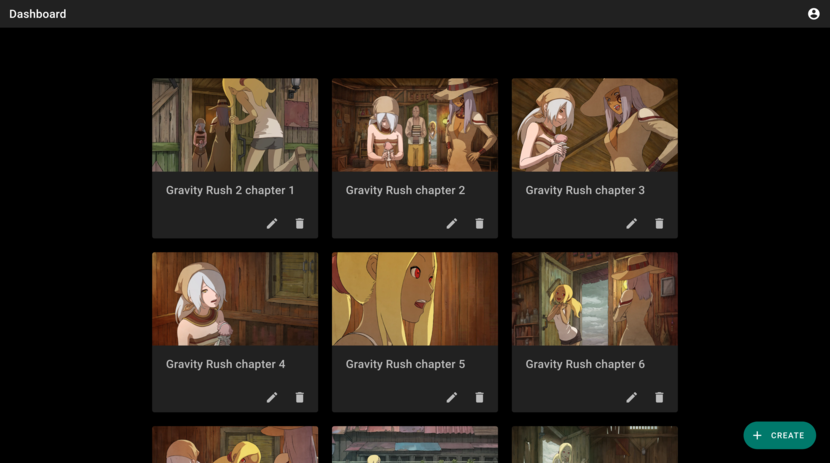 Publish motion comics
1. From the editor, publish/host your motion comic online.
2. Embed the HTML of your motion comic in your website.
3. Read with a mouse, keyboard, touch gesture or gamepad.
4. Watch panels and bubbles load quickly and animate beautifully.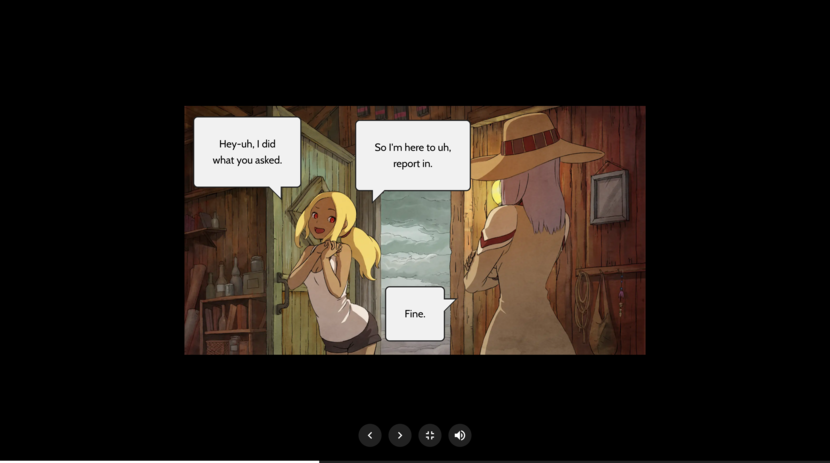 Upcoming features
1. Customize panels and bubbles in an advanced manner.
2. Animate layers inside comic panels
3. Show multiple comic panels at once.
4. Turn your motion comics into Progressive Web Apps.
5. Use a custom domain name.
6. Export your motion comic as video.
7. Integrate your motion comic with Google Analytics.
8. Build a fully-fledged website.